The company works in the fields of manufacturing the hangers of the central air conditioning and fires and their fittings since 1975. It deals with the biggest governmental, private and investment contracting companies.
Works of mechanics, supplying raw matererials lines of central air conditioning and lines of natural gas and lines of fire. All kinds of seamless pipes table 20, 40 and 80 from 1/2" to 30" inch Carbon steel fittings ,table 20.40(elbow-t-reducer-cap) malleable iron pipe fittings with american standard from ½'' to 4''inch certified,ul.fm Carbon steel fittings (2000-3000) all the types of flangs are manufactured, american standad ,(300-150)class. Gate valve ul.fm from 2.5" to 16". All types of sprinklers should be certified from (pendent-up-right-sidewall) ul.fm. The company is specialized in the field of trading and distributing all the items needed for water system, childwater, fire system, fittings valves, pipes and support for all of these items.
All types of u.bolts from 1/2" to 48" inch.
All types of thicknesses are according to the american and british standards, from the thickness of 6 mm to 30 mm on table b- line.
All types of fixing claps of lighting posts.
Clevis hanger, from 1" to 20", on table b-line with american, brith specifications.
Riser clamp- all the thicknesses are according to the american and british standards, from 1/2" inch to 16" inch on table b-line.
Wooden support- from 1/2" to 30", with different thicknesses.
Fittings copper (dart, lacour, dye electric, flair bolt, copper clamp from 20 mm to 110mm).
Manufacturing all kinds of stainless hangars (316/304/201)
(Riobelt stainless and stainless gawayet)
Manufaturing all metal shapes according to the specifications and tables.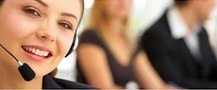 http://www.elhendy.net/
Technical Support: +201001494180
Marketing Manager: +201007399519
Tel: +2 02 27735683

| | |
| --- | --- |
| | High quality |
| | Excellent Service |
| | Excellent workmanship |
| | Delivery on time |
| | High materials |
| | We Work For You Anytime Any where |