Download Pdf

Established in 1952 in Egypt, El Hendy Group today is a global success story. Our track record inspires great confidence throughout the entire sector.
We present Total Solutions approach.
El Hendy Group

is able to operate entirely independently with its aim to give its customers the best services and full support.
Products according to the International Standards of BS, API & ASTM, as well as DIN and other standards.
El Hendy Group

is the leading stockiest for Valves, Fittings, Flanges and Pipeline Networks in Egypt. Our customers include all the major companies and contractors.
By working closely with our customers to gain a greater understanding of their needs, we are able to offer optimum Piping Solutions whatever the scale or nature of the project.
Our Prices Are Competitive

and follow our Total Support

policy together with the back up of the leading Brands in Valves & Fittings Industry.
Fixed price contracts, phone call orders, special production runs (both large and small) are fully accommodated within the total service we provide.
All products certified by their respective mills with accordance to Din 50049.3.1B.
Our technical expertise is combined with a commitment to our customers' success
We employ a dedicated team of experienced and highly trained personnel who can work with you to ensure your requirements are always fully understood and correctly met first time.
In addition to the above, we are capable of supplying pipes, pipe joints, dynamic balancing valves, air vents and plumbing products.
If given the opportunity, we assure you of a prompt and satisfactory service to meet your urgent and special requirements. Working with

El Hendy Group

you will experience a cost effective, efficient and comprehensive service. You are welcome to make an appointment to us and find out for yourself what makes El Hendy Group so successful.
Download Pdf

Works of mechanics, supplying raw matererials lines of central air conditioning and lines of natural gas and lines of fire. All kinds of seamless pipes table 20, 40 and 80 from 1/2" to 30" inch Carbon steel fittings ,table 20.40(elbow-t-reducer-cap) malleable iron pipe fittings with american standard from ½'' to 4''inch certified,ul.fm Carbon steel fittings (2000-3000) all the types of flangs are manufactured, american standad ,(300-150)class. Gate valve ul.fm from 2.5" to 16". All types of sprinklers should be certified from (pendent-up-right-sidewall) ul.fm. The company is specialized in the field of trading and distributing all the items needed for water system, childwater, fire system, fittings valves, pipes and support for all of these items.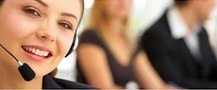 http://www.elhendy.net/
Technical Support: +201001494180
Marketing Manager: +201007399519
Tel: +2 02 27735683

| | |
| --- | --- |
| | High quality |
| | Excellent Service |
| | Excellent workmanship |
| | Delivery on time |
| | High materials |
| | We Work For You Anytime Any where |