Pipe Clamp
► Pipe Clamps With Heavy Load as installed to Wall,Ceiling or Floor That is used as The Element of fixing The Pipe .
► Pipe Clamps With Heavy Load Used in fleshy (heavy) Pipe Installations .
► Fixing of Pipe Clamps With Nut is made as Used rod & steel dove it ensures sound insulation till 15 db to the vibration damping with The EPDM insulation Rubber .
► It is Covered with 15-20 sine against oxidation that is durable with special rubber according to DIN 53509 Conditions (Towards Water , Glycol ,acid and bases ) .
► Catalogue And Datasheet For Pipe Clamps .pdf (1 pages - 443 KB)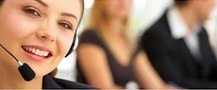 http://www.elhendy.net/
Technical Support: +201001494180
Marketing Manager: +201007399519
Tel: +2 02 27735683

| | |
| --- | --- |
| | High quality |
| | Excellent Service |
| | Excellent workmanship |
| | Delivery on time |
| | High materials |
| | We Work For You Anytime Any where |